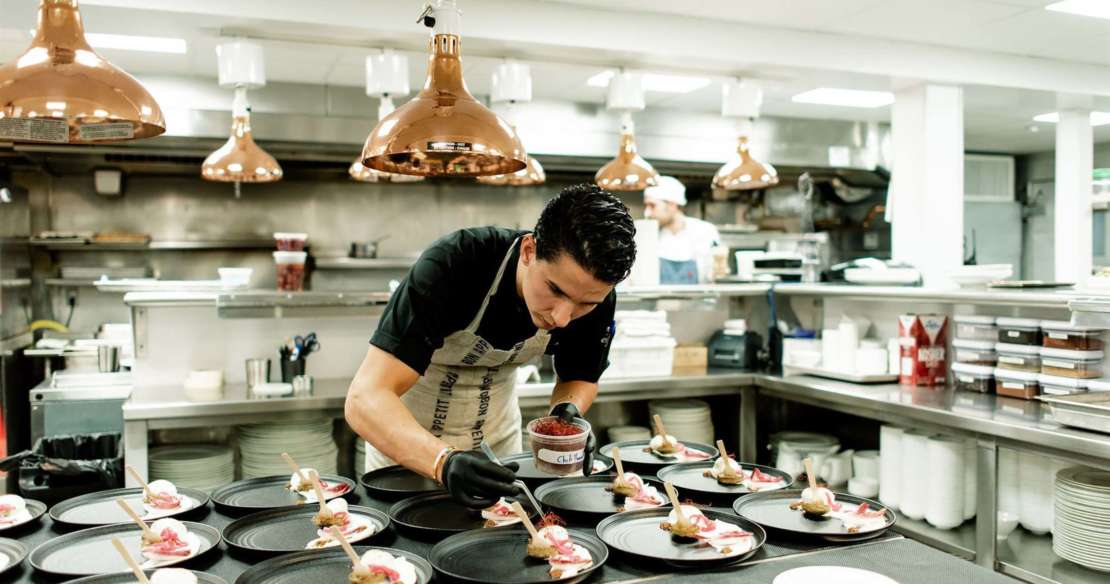 Friday, October 21st
2022 Food & Wine Dinner
To Purchase Tickets: 508-627-3761 or bettini@harborviewhotel.com
Internationally Local Cuisines
A Benefit for the Martha's Vineyard Boy's & Girl's Club
Friday, October 21, 2022 at 6:00 pm
The theme of this year's food and wine dinner is Internationally Local Cuisines. Our talented chefs will create internationally-inspired dishes using fresh ingredients from local New England purveyors. This year, Harbor View Hotel and Bettini Restaurant will dedicate 100% of the gross proceeds from the Food and Wine Dinner to the Martha's Vineyard Boy's & Girl's Club. These funds will help support the Club's food insecurity program which provides meals and snacks to members and their families.
Harbor View Hotel owner, Bernard Chiu, is enthusiastic about the great work that MVBGC does to support the local community. "In addition to offering financial support, I am also creating a program at Harbor View Hotel that will incentivize employees to volunteer their time to the MV Boys & Girls Club," explains Chiu. Through mentorship, we will help the young people of Martha's Vineyard build self-confidence, hard-work ethic, positive values, and future career opportunities.
Chef Alex Pineda of Landing Restaurant in Marblehead, MA, and finalist on Bravo's Food Network TV Show, "Chopped", will take us on an extraordinary culinary journey, creating complex, delectable dishes that elicit a deep sense of joy with every bite. His talent combined with his charisma and passionate storytelling about every dish have made for a very entertaining event for the past three years.
Bettini's Executive Chef, Michael Gottlieb, awarded for his creative excellence by the James Beard Foundation, is excited to collaborate with Chef Alex and bring his own flavor to the event with soulful food and a deep commitment to fresh, locally sourced farm-to-table cuisine. Bettini Restaurant is one of the best dining experiences on the island and a 2022 winner of the Wine Spectator's Best of Award of Excellence.
This spectacular dinner will include a combination of dishes from Chef Alex and from Chef Michael.
View the menu. Wine pairings and additional details will continue to be added. Menu is subject to modification.
This event was sold out in 2021.
Purchase Tickets for October 21, 2022 Today: (Tickets are non-refundable and must be paid in full at time of reservation.)
"Hearty Meals" Table for 8: $5,000
Table for eight people in a premium location
"VIP" Table Service
$2,000 Tax Deductible Donation
$3,000 is subject to 20% gratuity and applicable state sales tax
"Wholesome Meals" Table for 6: $3,750
Table for six people
$1,500 Tax Deductible Donation
$2,250 is subject to 20% gratuity and applicable state sales tax
"Healthy Meals" Table for 4: $2,500
Table for four people
$1,000 Tax Deductible Donation
$1,500 is subject to 20% gratuity and applicable state sales tax
General Admission: $375 per person, plus 20% gratuity and applicable state sales tax.