Thanksgiving Activities
Celebrate Thanksgiving Weekend with family and friends on the magical island of Martha's Vineyard. During the winter months, there are many unique things to do on island and at the hotel. View a calendar of Thanksgiving Weekend Events going on at the hotel and Bettini Restaurant, as well as the following list of things to do.
Bettini Restaurant
Let us give thanks for the joy of friends and family and an abundance of delicious food this Thanksgiving. Join us for our five course Thanksgiving dinner, libations and merriment at Bettini Restaurant.
Horse Drawn Carriage Rides
Add a special touch to your Thanksgiving Weekend. Whether you are looking for a romantic excursion or a little family fun, the magnificent Percheron draft horses and beautiful carriage will offer an unforgettable experience and a perfect photo opportunity for your holiday greeting card. The 30-minute tour will take you by beautiful homes, picturesque meadows overlooking the ocean, Eel Pond, historic Edgartown village and Edgartown Harbor. This Harbor View Hotel experience is one you don't want to miss.
Mercedes-Benz Drive Program
Explore the island in a luxury Mercedes-Benz. Through our partnership with Mercedes-Benz, Harbor View Hotel is able to offer guests the complimentary use of one of three Mercedes-Benz vehicles, a GLS550 SUV, S580 Sedan, and GT63 Four Door Coupe. Vehicles are available on a first come first serve basis, can not be booked in advance and are subject to availability.
Complimentary Bicycles
Stretching the length and breadth of the island, there are close to 100 miles of bike paths – some along beautiful beaches, others through forests or alongside quiet country roads. Harbor View Hotel, guests can take a short walk or bike ride to The Chappy Ferry. Once on Chappaquiddick Island, you can explore and enjoy nature. Some highlights include Cape Poge Wildlife Refuge, Wasque Point for fishing and surfing, Mytoi Japanese Garden, Dike Bridge, Pocha Pond and East Beach. Complimentary bikes are available for guest use.
Guided Island Tours
All tours begin and end at the historic Harbor View Hotel. With 130 years of history behind it, the historic Harbor View Hotel has been faithfully restored. Dubbed the Crown Jewel of Martha's Vineyard, Harbor View Hotel was at the heart of the tourist trade that saved Edgartown after the dawn of the whaling industry. This grand hotel continues to attract a diverse guest list from the famous and far flung to families and couples looking for the perfect summertime escape.
Yoga & Wellness
Rejuvenate the mind and body while on vacation. Book a yoga class for yourself, with your partner or with your group. Our instructors will tailor the instruction based on your ability and goals. Private and group lessons available.
We always recommend hitting the streets and getting fresh air for your daily exercise and Martha's Vineyard offers the perfect backdrop as you run or get your steps in. In addition to the great outdoors, Harbor View Hotel offers a fitness center available to guests.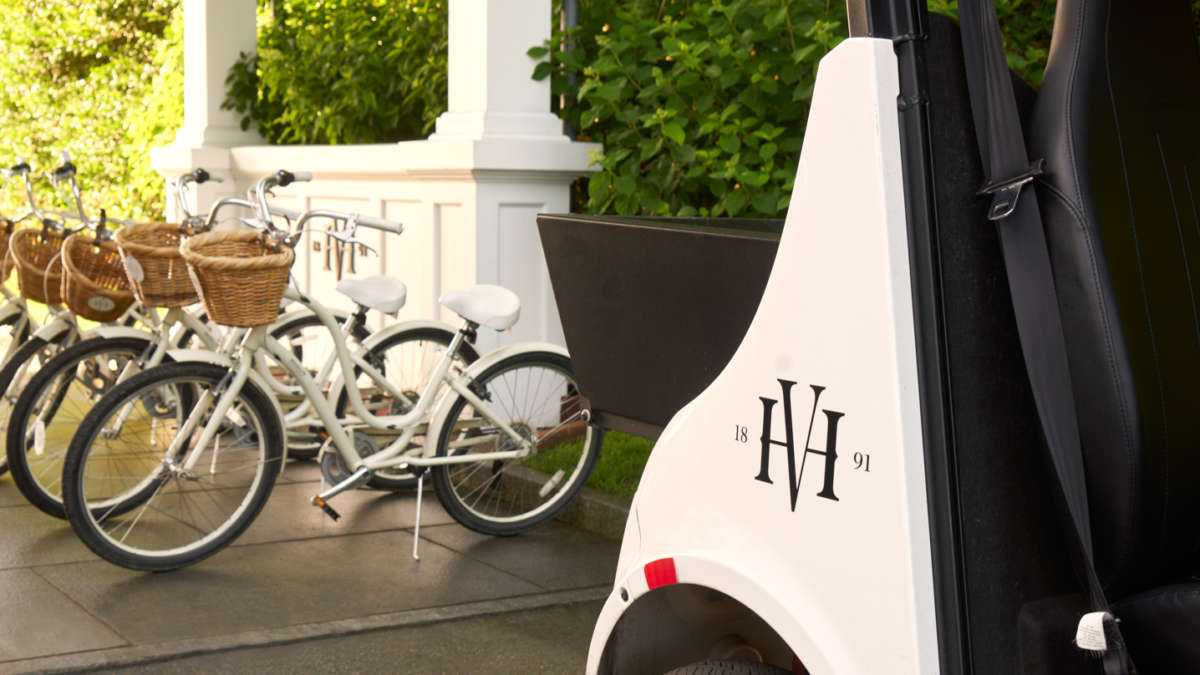 In-room Massages
Take the stress away, while on vacation, with a 60 minute in-room massage. In a tranquil setting and in the convenience of your guest room, the massage therapist will come to you!
Island Activities
Whether you are on island to connect with family and friends or simply relax, there is still plenty to do this weekend around island.
Hotel Events
Thursday, November 25th
Bettini Restaurant
11:00 AM – 7:00 PM
Hotel Events
November 24, 25, 26 & 27th
Harbor View Hotel